A portion of all the proceeds of Next level Water will be donated to the Blind Veterans Association LEARN MORE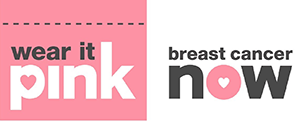 A portion of all the proceeds of Next level Water will go to fund the research to eventually cure of breast cancer. LEARN MORE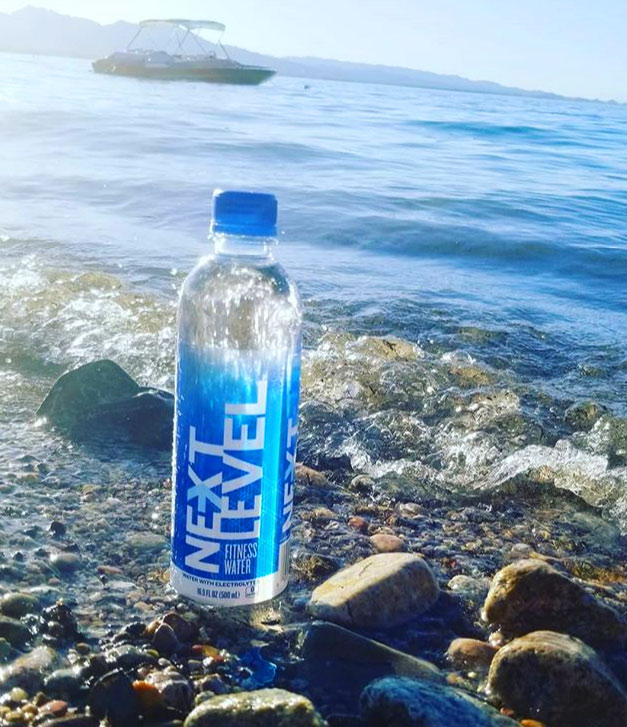 NEXT LEVEL FITNESS WATER
Are You Ready For The Next Level?
Next Level Fitness water is bottled at the source. Our glacial spring water is naturally filtered by sandstone deposited by glaciers a billion years ago, we add natural PH and electrolytes to fuel your body & help take you to the Next Level!
Your body is about 70% water, the majority of your blood and every cell in your body is composed of water. You need water period. Next Level Fitness Water will not only help you rehydrate it will optimize your energy and enhance your performance by replenishing the electrolytes in your body allowing you to push harder, go longer to achieve the next level of performance in life.
How do electrolytes help your body?
Electrolytes are chemicals that form electrically charged particles (ions) in body fluids. These ions carry the electrical energy necessary for many functions, including muscle contractions and transmission of nerve impulses. … Remember, you want your body to perform smoothly, without interruption or compromise.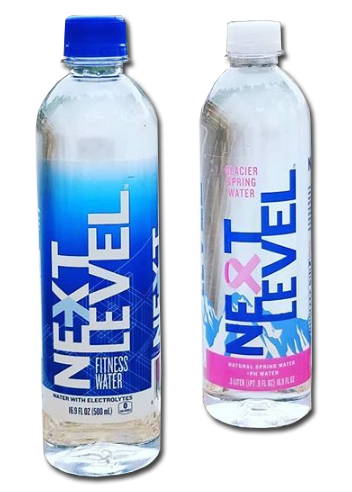 BENEFITS OF NEXT LEVEL FITNESS WATER
Increases Energy

drinking it helps you think, focus and concentrate better and be more alert.

Weight Loss

Removes by-products of fat, reduces eating intake. reduces hunger raises your metabolism and has zero calories!

Maintains Regularity

Aids in digestion as water is essential to digest your food and prevents constipation.

Flushes Out Toxins

Gets rid of waste through sweat and urination which reduces the risk of kidney stones and urinary tract infections.

Save Money!

Next Level Fitness Water, is less expensive than high sugar drinks and fat-filled latte!

Boosts Immune System

Drinking Next Level Fitness water helps fight against flu and other ailments.

Prevents Cramps & Sprains

Good hydration helps keep joints lubricated and muscles more elastic so joint pain is less likely.

Helps Headaches

Next Level Fitness Water helps relieve and prevent headaches (migraines & back pains too!) which are commonly caused by dehydration.
We deliver Next Level to you in its purest state, and that means bottling it directly from our springs to our on-site facilities so that it is ready to be shipped immediately for you to enjoy. We do this to protect the purity of our spring water. By controlling our single source process and immediately bottling our water, no time is wasted in delivering you the refreshing, pure, crisp bottled water you deserve.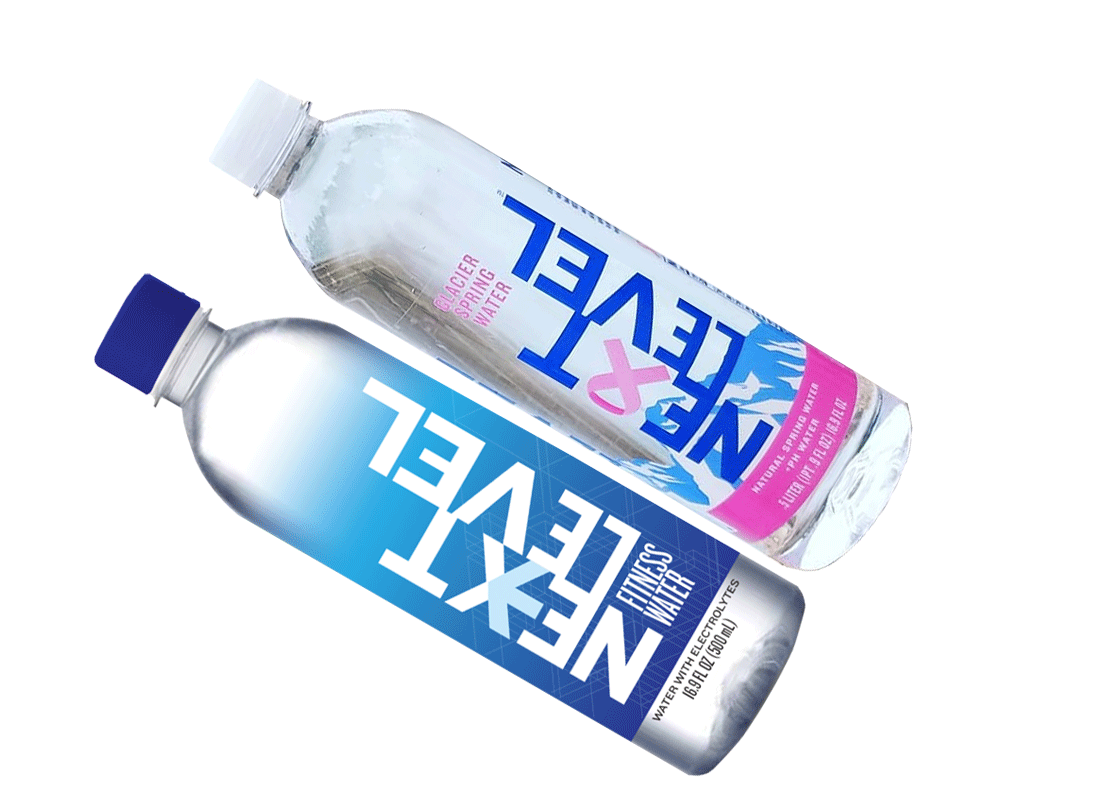 Healthy Water for Revitalized Cells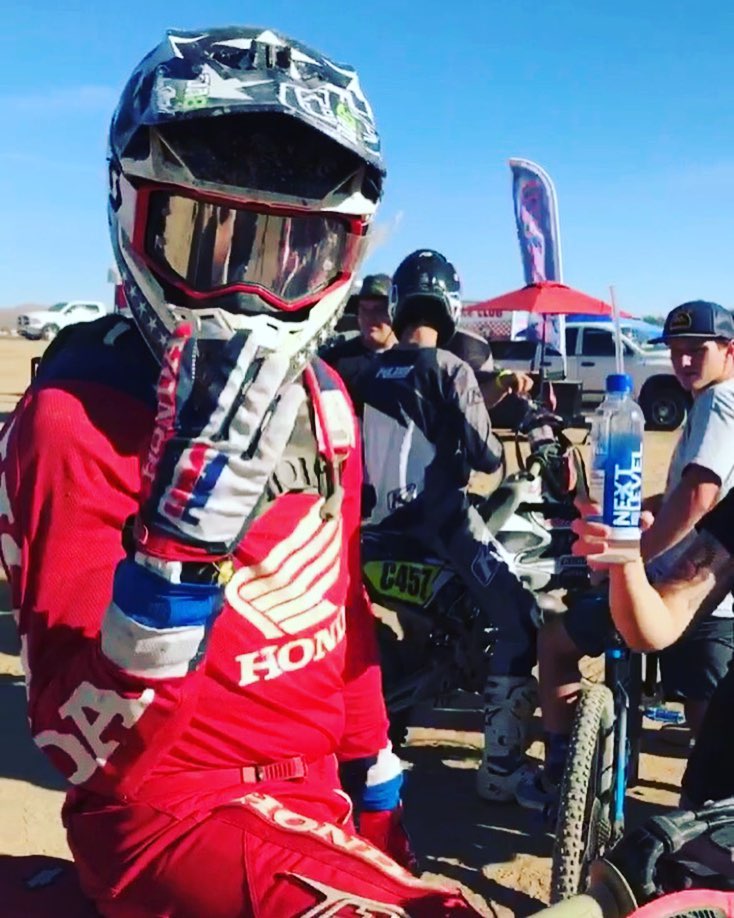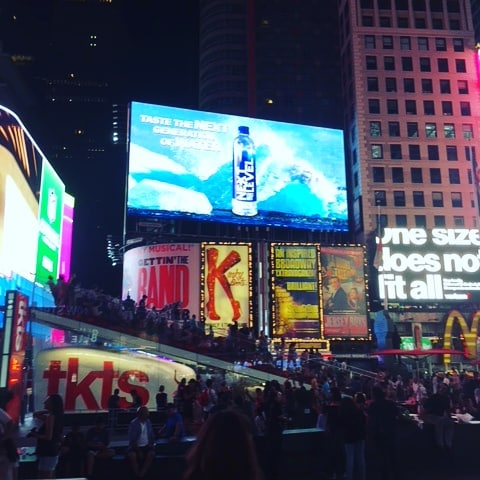 Happy Customer Testimonials
I use to drink 6 Diet Cokes per day, now I drink Next Level Fitness Water and I feel 100 times better. I think everyone should drink Next Level Fitness Water so they can feel like I do. Awesome!
My kids are in a youth basketball league and they are constantly pushing themselves to the next level. First, my kids came to practice with Next Level Fitness Water and now the whole team drinks Next Level Fitness Water and I can see your brand growing bigger everyday.
As a long distance runner in Phoenix Arizona I know the importance of staying hydrated. Next Level Fitness Water has electrolytes that help me push myself harder and run farther, thank you!
I have tried a lot of sports drinks and fitness water and I ended up liking Next Level Fitness Water the best. The reason is I like the way it tastes and I do feel revitalized after drinking it.